22% of All Sales go to take Veterans Fishing
We're teaming up with Mission F.I.S.H. to supprot veterans and take them fishing for FREE! 22% of all sales in November will be donated to this great organization.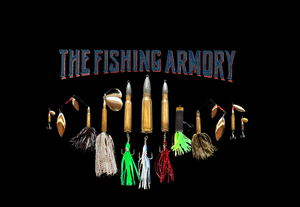 Handmade Bullet Lures for Salt & Freshwater Fishing
Tournament winning lures using real bullet shells & casings. Our lures not only look awesome, but are extremely productive consistently catching quality fish.  We've taken 1st and 2nd place in the same big fish lake tournaments and won jackpots up and down the West Coast. If you're chasing trout in the Sierras, Pike in the Midwest, big bass or ocean sportfish, we have a fun and lethal lure for you.
Check out our Social Media & Fish that Bit the Bullet page to see the proof!
Built by Fisherman for Fisherman
I've always been interested in trying new lures and fishing techniques.
As a lifelong fisherman I've learned a lot, but I still don't know it all. That
is why I team up with top anglers to learn about their target species. With
their help we've built amazing lures that have won tournaments and landed trophy
sized fish.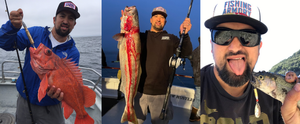 Testimonials
Fellow marine introduced me to these lures. We caught our limit of trout in under an hour and I've been using them ever since. Thanks for making these!

Trent Fowler
Every trip I've used the 50 cal I've caught a lingcod. Best jig I've used for them. I'm going to have to upgrade to he bigger bullets soon. Thanks for making these awesome bullet lures.

Nestor Perez
These spinnerbaits are the best. Nice blades, skirts, and craftsmanship, but the bullet tops it off! Coolest lure I own!

Alfred Anderson